On May 26, 2023, in Vientiane, Lao PDR, the signing ceremony of the Contract Engineer (CE) for Technical Services and Service Agreement for Nam Phak Hydropower Project (168MW) was held between Department of Energy Business ("DEB"), Department of Energy Industry Safety Management ("DESM") (under the Ministry of Energy and Mines) and SCI Consulting Joint Stock Company ("SCI PMC").
The Agreement was signed between Mr. Sompith KEOVICHIT - General Director of DEB, Mr. Bouathep MALAYKHAM - General Director of DESM and Mr. Pham Van Nghia - Director of SCI PMC under the witness of related officials.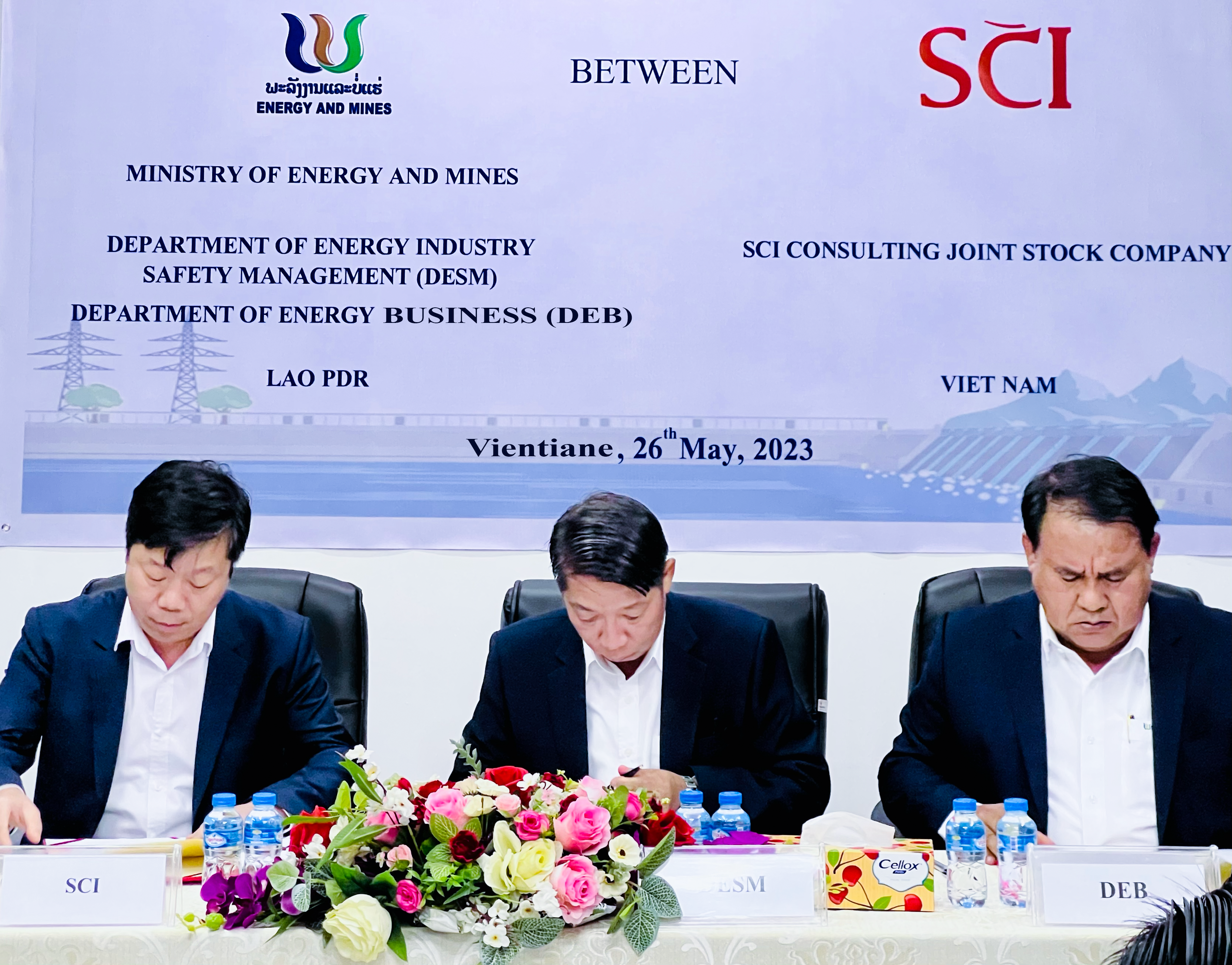 Nam Phak Hydropower Project ("Project") is designed with an installed capacity of 168MW, located in the southwest of Bolaven Plateau in Paksong district, Champasak province, Lao PDR. According to the said Agreement, SCI PMC is assigned to carry out the review and examination of Basic Design, Detailed Design, and to supply relevant consultancy and recommendations throughout the different Project stages including design, construction, and completion to ensure that the Project shall be implemented in line with lawful regulations as well as to be optimized and most effective for the Government of Laos.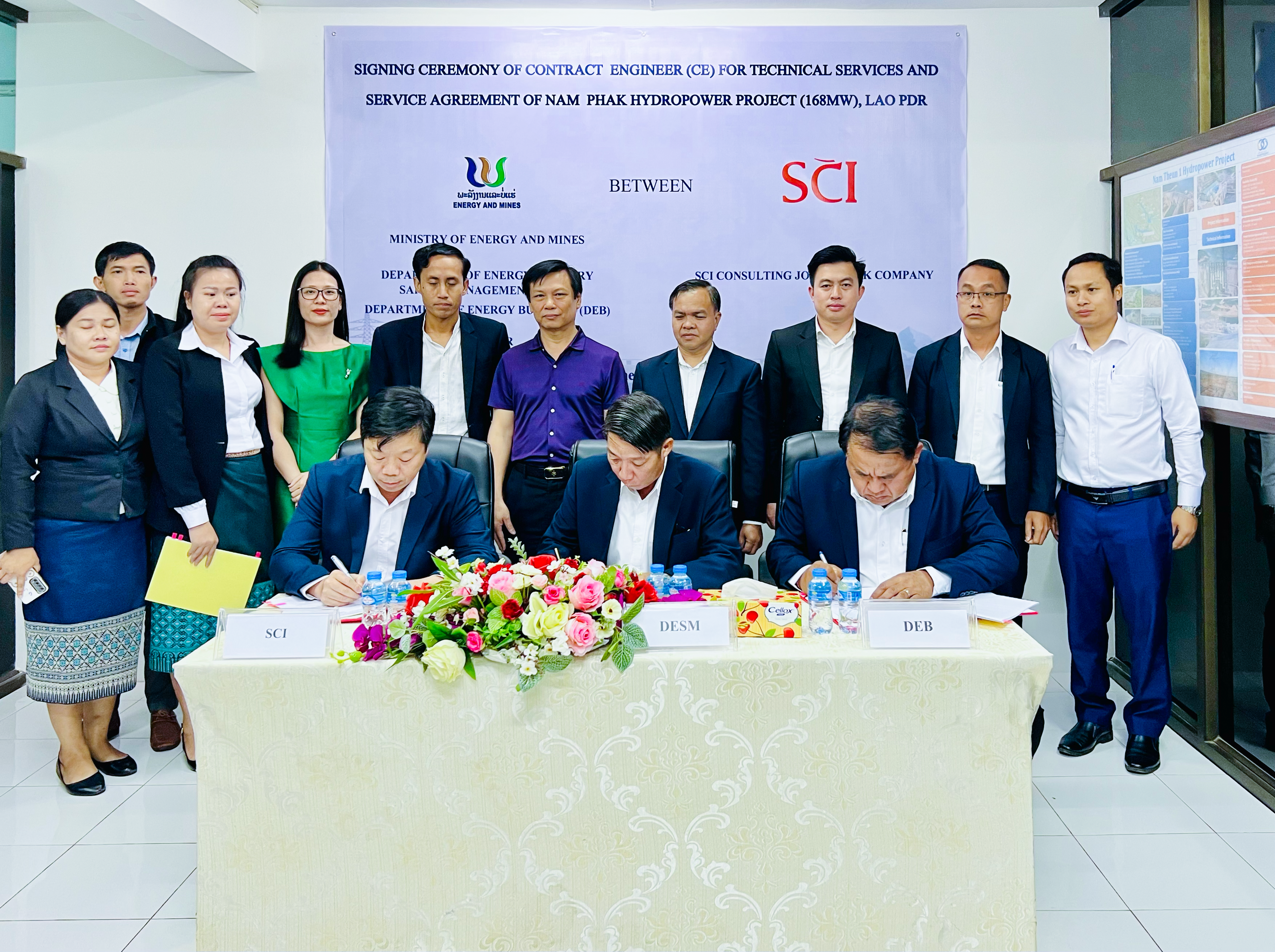 With the experience of supplying consulting services and the quality confirmed at variable projects and types of energy, SCI PMC is confident to fulfill its assigned consulting role at this Project, continue to maintain, and enhance its position in the field of consulting for energy projects.