Employees of SCI E&C Joint Stock Company (a member of SCI Group) are putting their efforts to fulfill the commitment on schedule and ensure quality of all construction items at the site of Long Phu 1 TPP, Soc Trang province.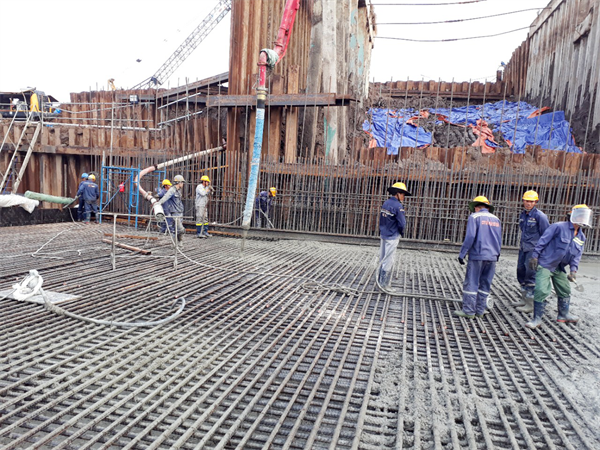 SCI E&C staffs are placing foundation concrete in Zone 1 for more than 10 consecutive hours
SCI E&C Joint Stock Company is selected by the General Contractor PTSC as the subcontractor to execute following items: Equipment import whalf; Supply and execution of mass pile; Construction of cooling water pumping & discharge system; Construction of water treatment system (excluding grit chamber), foundation, coal, gypsum, limestone conveyor system and tháp chuyển tiếp; Supply and construction of Pretensioned Spun Concrete Piles size 500x500mm - Categories of Water inlet door and cooling water pumping stations. With a designed volume of 1.266m3, SCI E&C staffs have been working continuously for more than 10 hours to complete the placement of concrete for the planned items.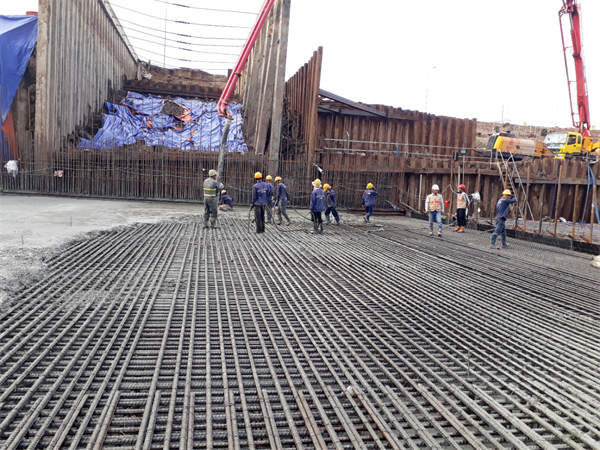 Quality management is always put on top by SCI E&C

According to Mr Le Dinh Tuan, Deputy Director who is in charge of technical for the South Branch of SCI E&C, currently the branch is trying to accelerate the committed schedule before the rainy season comes. Taking the chance of a fact that it is now sunny season, we are gathering our best qualified human resources to carry out successive construction method and work for 3 shifts 4 crews. Besides, the quality management is always put on top. With the working slogan "Never exchange the quality with the progress', all constructions are strictly inspected to fulfill all requirements of the Project.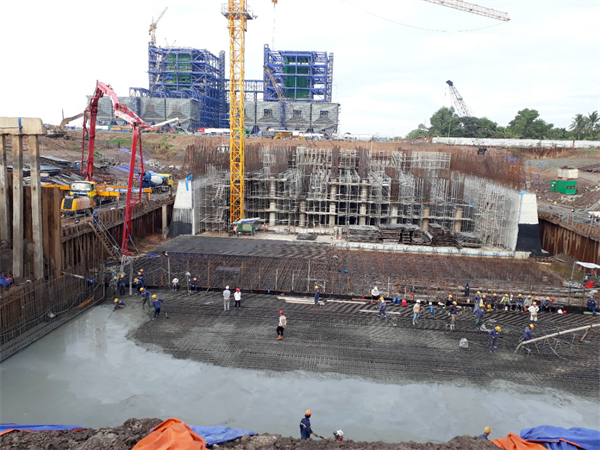 SCI will strongly focus on energy sector

Long Phu 1 TPP that invested by Vietnam National Oil & Gas Group and managed by Long Phu 1 Petroleum Power Project Management Board is equipped with the capacity of 1,200MW spreading in an area of 184 hectares in Long Phu Power Center. The project consists of 2 Units with capacity of 2x600MW which is under construction in Long Duc commune, Long Phu district, Soc Trang province. According to its tentative schedule, the Unit 1 will generate electricity in 2018, and that is 2019 for Unit 2. Once it is completed and entered into operation, the plant will contribute to ensure national energy security, economic growth of Soc Trang province in particular, and stabilization of Mekong River Delta's economic structure in general.

In the coming time, SCI E&C will continue to expand and approach some other projects of hydropower, thermal power as well as develop transportation infrastructure projects and facilitate the cooperation with other partners/contractors to create opportunities of investment and development with other SCI's subsidiaries so that it can generate new highlights in 2018.
Hoang Hai