At SCI Group's construction sites, particularly in Laos, we prioritize the physical, cultural, spiritual, and health well-being of our employees, including workers, drivers, operators, and engineers who are of paramount importance in implementing our personnel policies and carrying out our construction activities. They are the frontline workers who directly contribute to the company's production and business outcomes and often work under pressure, in challenging conditions, and far away from their families.
At Nam Sam 3 HPP, over 100 fully equipped, clean, and airy collective housing units with full amenities, including bunk beds, air conditioning, water heaters, and washing machines are provided for our employees. Additionally, we have established sports grounds for volleyball, football, and table tennis with full facilities and equipment located within the housing area for convenient access and to meet the employees' needs for physical exercise, social bonding, and stress relief after working hours.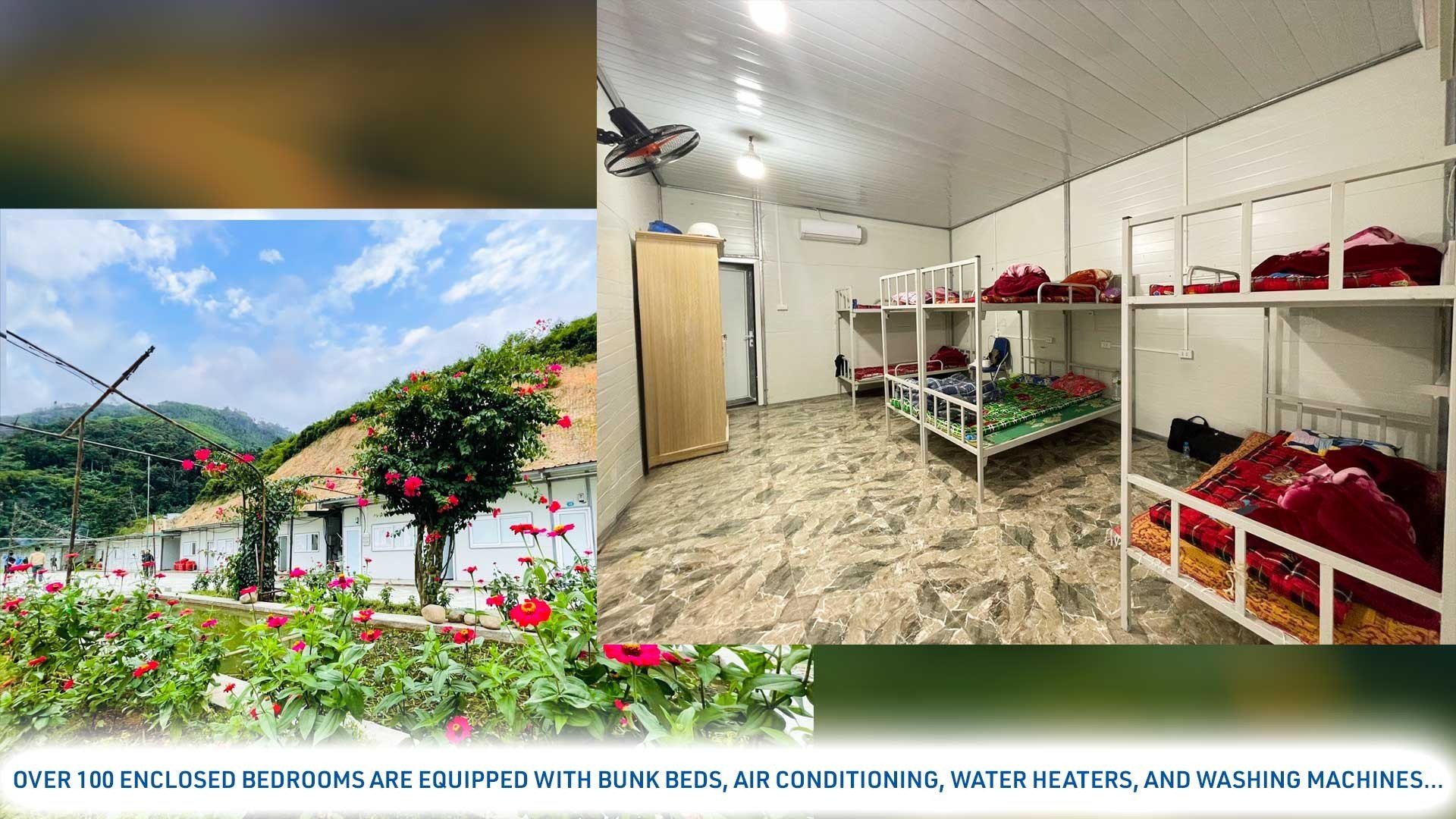 The kitchen area is spacious and designed to ensure food safety and hygiene, providing timely and complete meal services, including three main meals and additional snacks in shifts. An industrial water filtration system is also fully equipped to ensure the quality of drinking water. In addition to providing the best material living conditions, at SCI Group, the safety and health of each worker are always our top priority. Each employee is equipped with full personal protective equipment depending on their job position, such as clothing, shoes, helmets, glasses, etc. Moreover, when on leave, employees are supported with transportation at the border gate to facilitate their travel.
At the Nam Mo 2 HPP, SCI Group is speeding up to complete the residential, working, and dining areas, along with synchronized infrastructure systems to prepare for the arrival of employees. Like other projects, all facilities and equipment will be fully and comprehensively arranged to ensure that employees feel comfortable and convenient during their daily activities and work.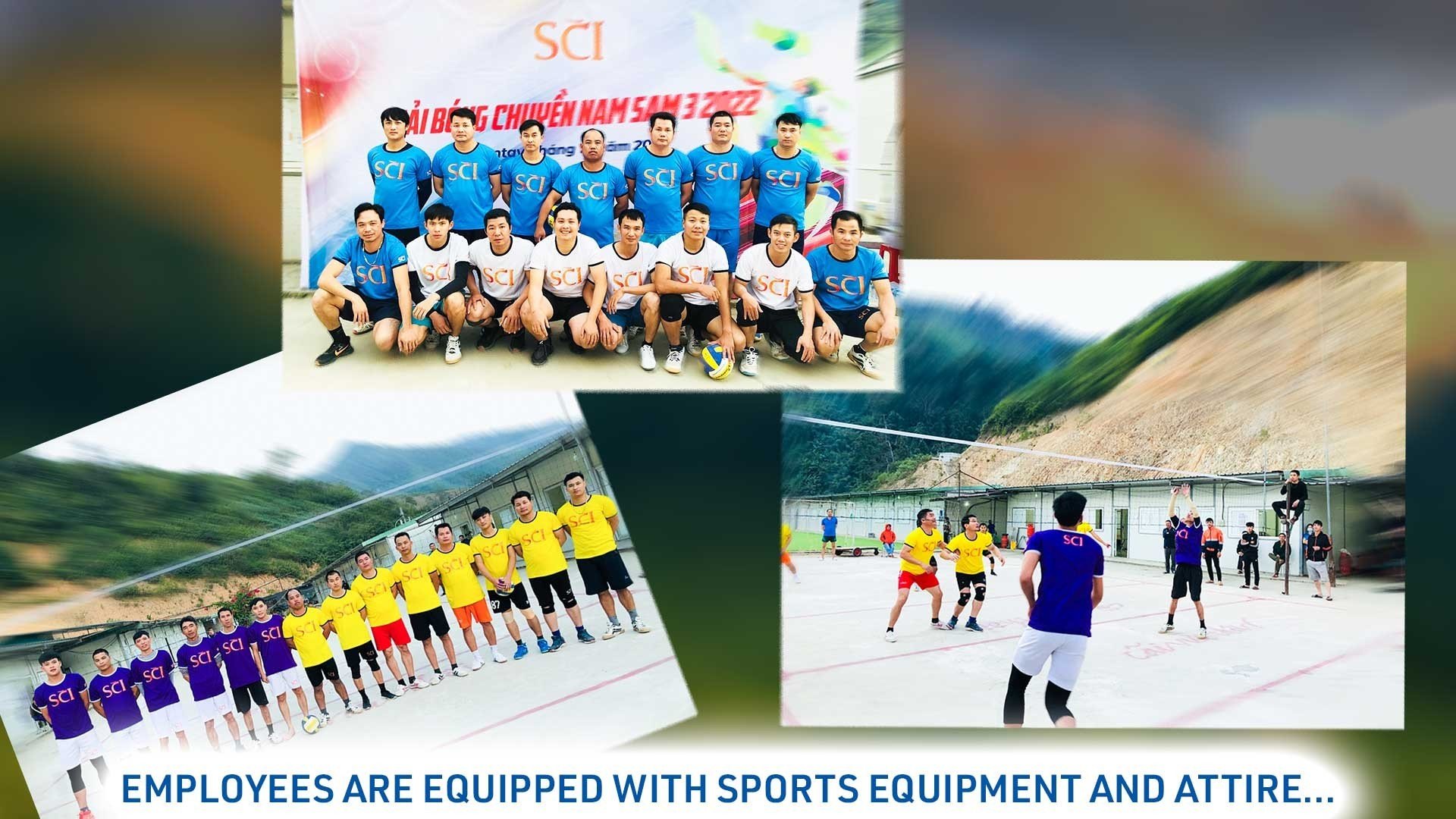 Ensuring the overall well-being of employees is not only our goal but also the driving force behind the development of SCI Group, with a focus on valuing human resources.

Currently, we are recruiting for numerous positions for various projects. To join SCI Group, please stay updated on our website at https://scigroup.vn/tuyen-dung#vi-tri-tuyen-dung or our fan page at https://www.facebook.com/tuyendungsci.