On September 22, SCI Group officially performed the successful and safe energization of the 110kV substation of Huong Linh 7 Wind Power Plant, Huong Linh 8 in Huong Linh Commune, Huong Hoa District, Quang Tri Province.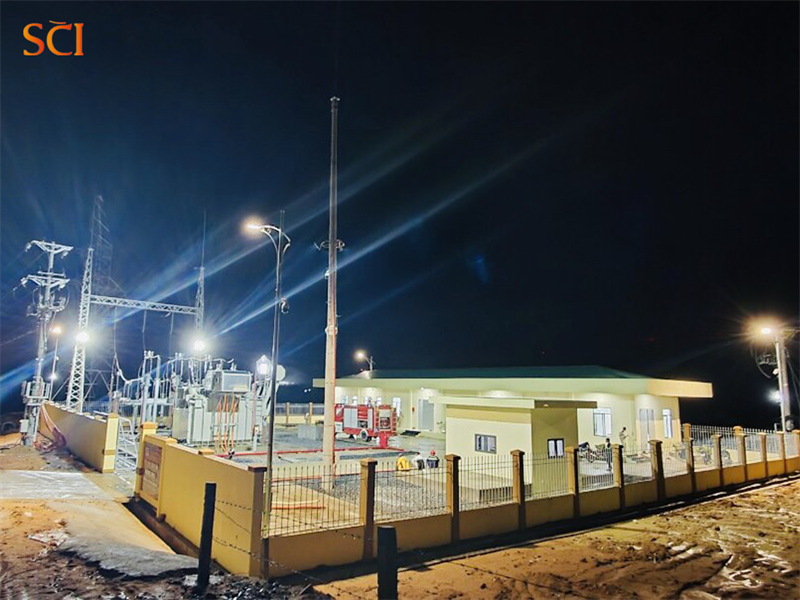 Two projects with a total investment of nearly VND 2,158 billion were implemented for a period of 14 months (July 7, 2020 - September 9, 2021). The Substation items in each project include 01 transformer 115/23kV - 40MVA which is protected by the switching devices such as circuit breakers, isolators. The station operates with two voltage levels, 110kV and 22kV and is relieved of its capacity through a single circuit line to the extension feeder of the 110kV substation of Gelex 3. Along with the related equipment systems such as the control systems. The protection control, the communication system, the hotline and Scada, the power metering system, the underground cable ditch and the camera equipment, the remote-control monitoring etc.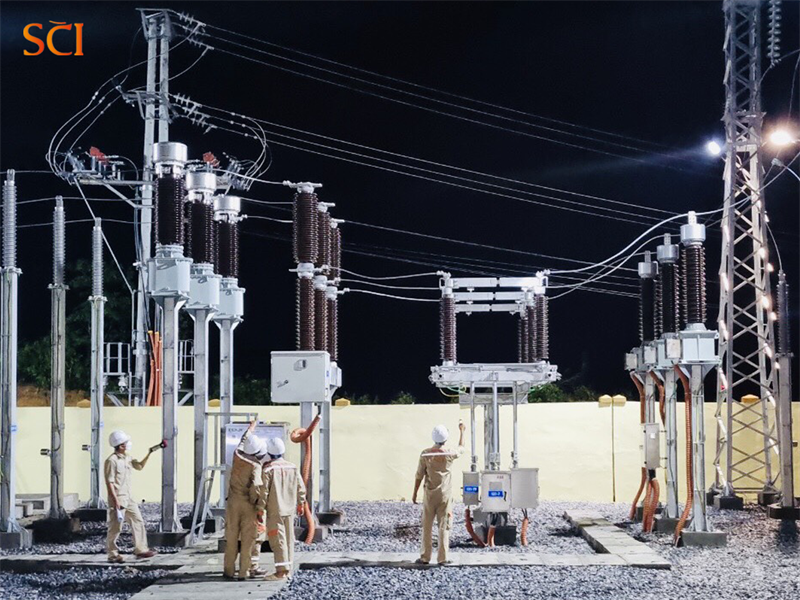 Despite the huge workload and facing many difficulties due to the impact of the COVID-19 pandemic, SCI Group's employees have developed a detailed plan, fully arranged human resources and modern machinery and equipment to be on duty 24/7 at the site to ensure the construction progress as planned.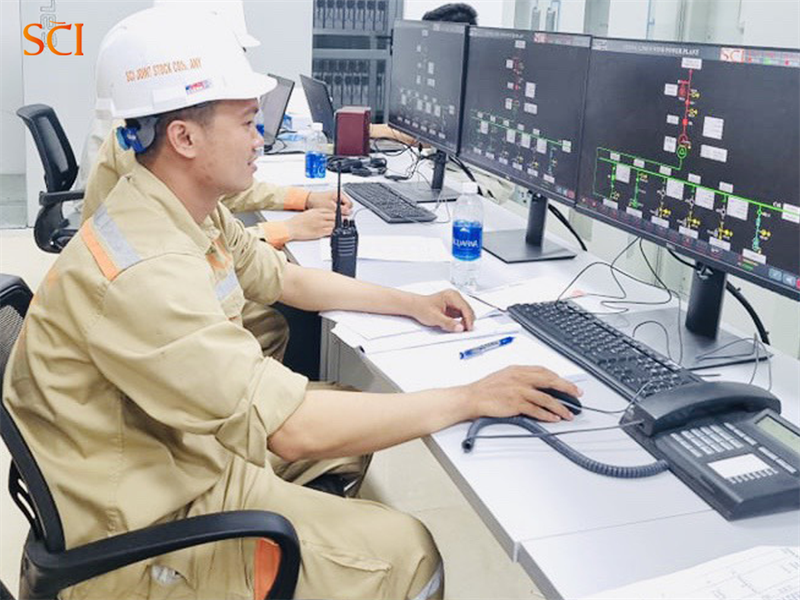 Huong Linh 7, Huong Linh 8 wind power plant, after COD will provide the stable average amount of electricity of 100,710 MWh/year and 83,692 MWh/year respectively for the national grid system, helping to strengthen the electricity supply and contribute to the socio-economic development for Quang Tri province and neighbouring areas.