The site visit is jointly arranged for the inspection of progress at Nam Sam 3 HEP with four delegations which are nominated by the Employer (Phongsubthavy Group), the Employer's Engineer (LJHC Company), the E&M equipment supplier (Voith Group) and the EPC Contractor (SCI Group).

The delegation has majorly inspected the Powerhouse area of Project which is under expedited execution with the bottom slab concrete and embedment concrete phase 1.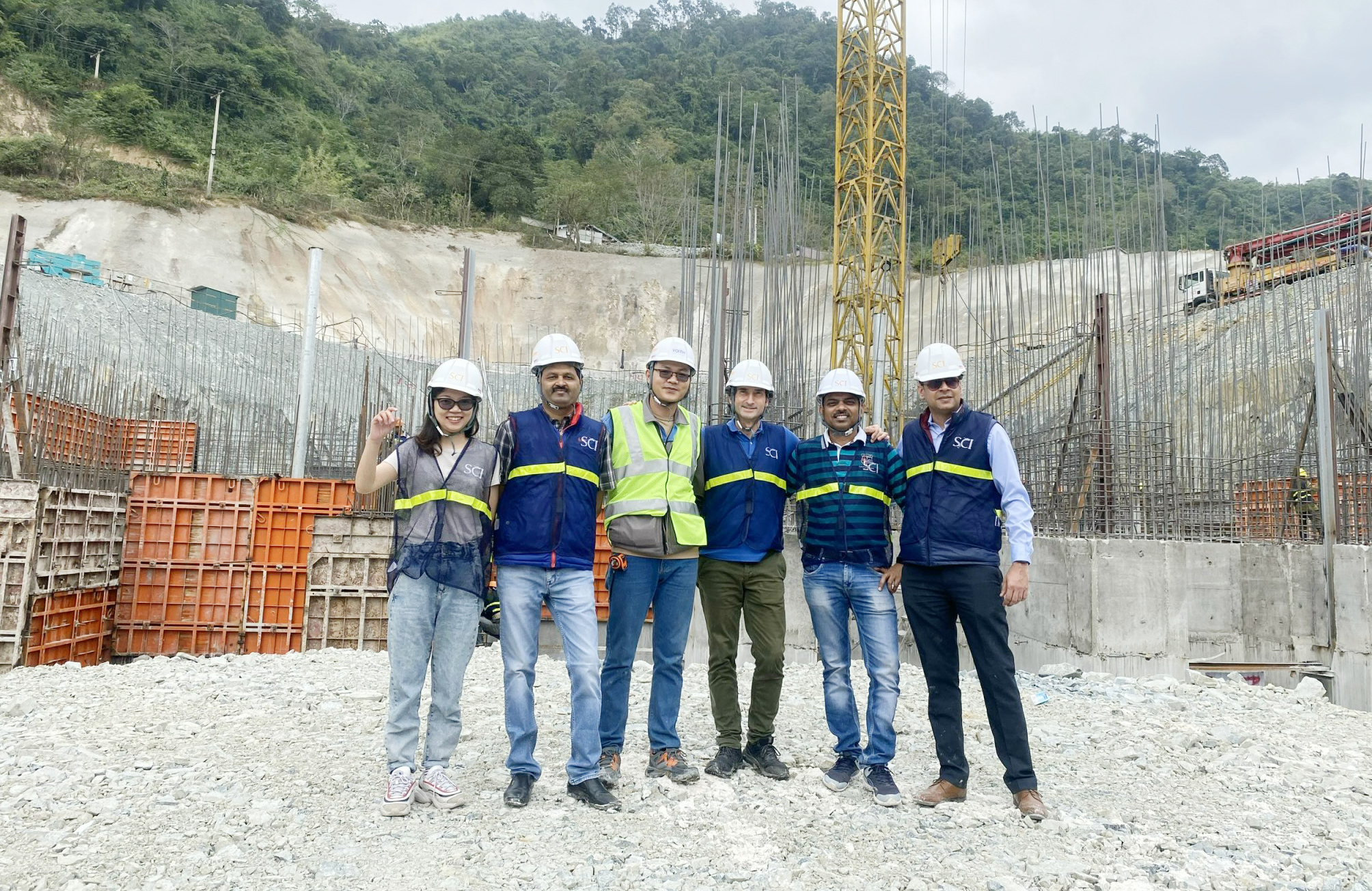 Refer to the site report, the bottom concrete block has been completed by the EPC Contractor, the schedule of constructing the wall concrete & slab concrete at phase 1 is currently faster than targeted, meanwhile, the installation of the E&M equipment is under execution. At the Powerhouse, the draft tube of Unit 1 has been erected and the draft tube cone is under prepared to make ready for erection continuously. At site, the working teams and the site land areas are ready for the second phase of concrete placement for the bottom block and the handover of next consignment of E&M equipment for Unit 2 and Unit 3 by Voith.

At Nam Sam 3 HEP, there are plenty of embedment items to be erected under slab concrete at the Powerhouse, as a requirement, the synchronization of construction progress is prioritized to avoid any failures afterwards. Therefore, the Employer, Employer's Engineer and the EPC Contractor are always in close cooperation to satisfy the requirements and qualifications of this package.

During the inspection visit, a meeting was organized among the Employer, the Employer's Engineer - LJHC, SCI, and Voith to clarify several issues of the Project and their solutions for expediting progress of other packages at the site of Nam Sam 3 HEP. The representatives have also had a visit to the headworks dam of the Project.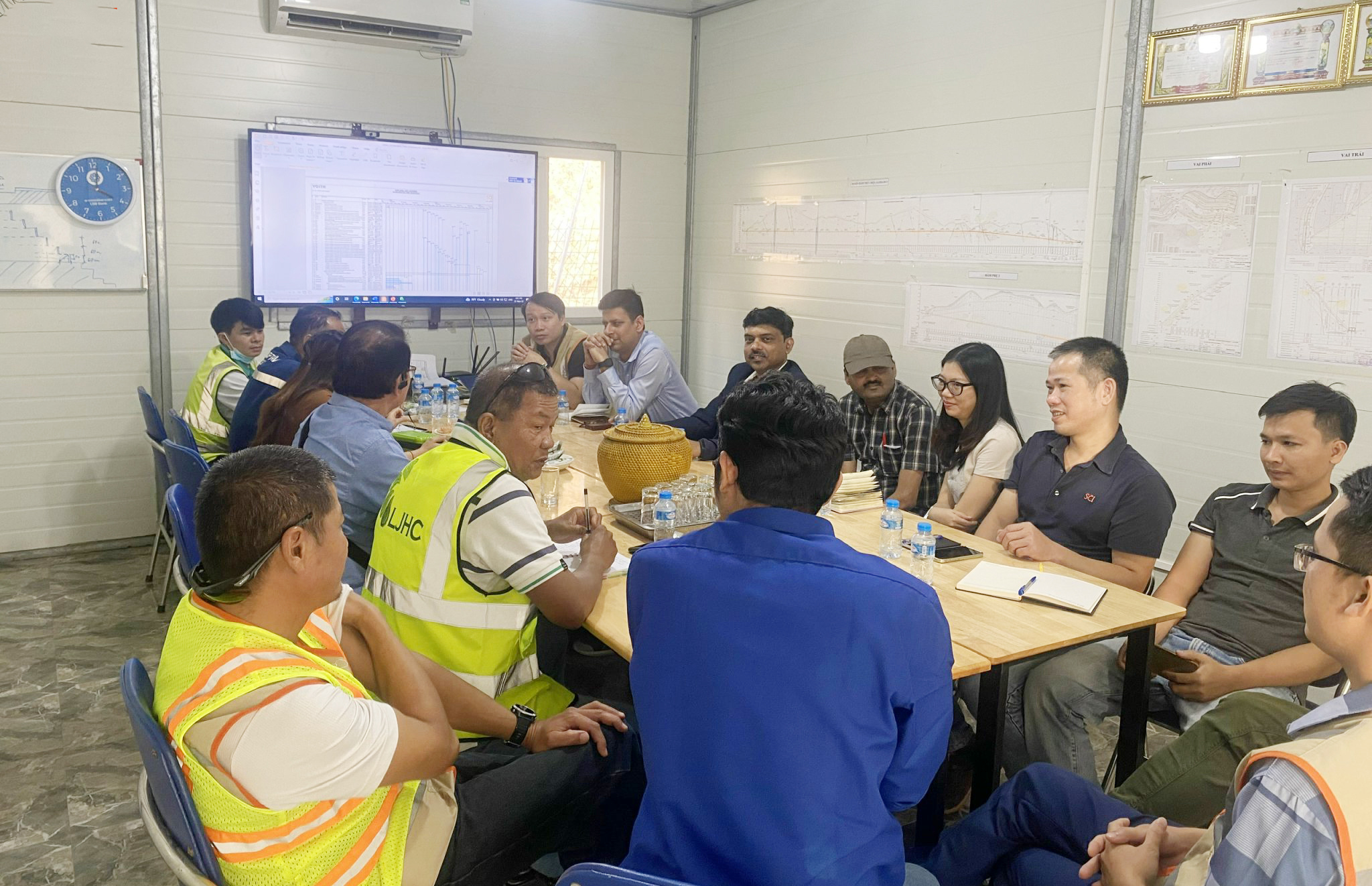 Nam Sam 3 HEP is a hydropower project equipped with three (03) units with total installed capacity of 156MW and the EM equipment is supplied by Voith Group. At the meeting, Voith has committed to accelerate the delivery schedule of equipment to achieve the earliest energization target from then to shorten the critical work items related to the EM equipment.

Nam Sam 3 Hydropower Project is invested by Phongsubthavy Group with its location as Xam Tai District (Houaphanh Province, Laos). SCI Joint Stock Company is awarded as the EPC Contractor. The Project is expected to achieve the Commercial Operation Date in the first quarter of 2024.