Recently, in Hanoi, SCI Group and Voith Hydro Private Limited Company have signed a contract to supply the E&M equipment for Nam Sam 3 project.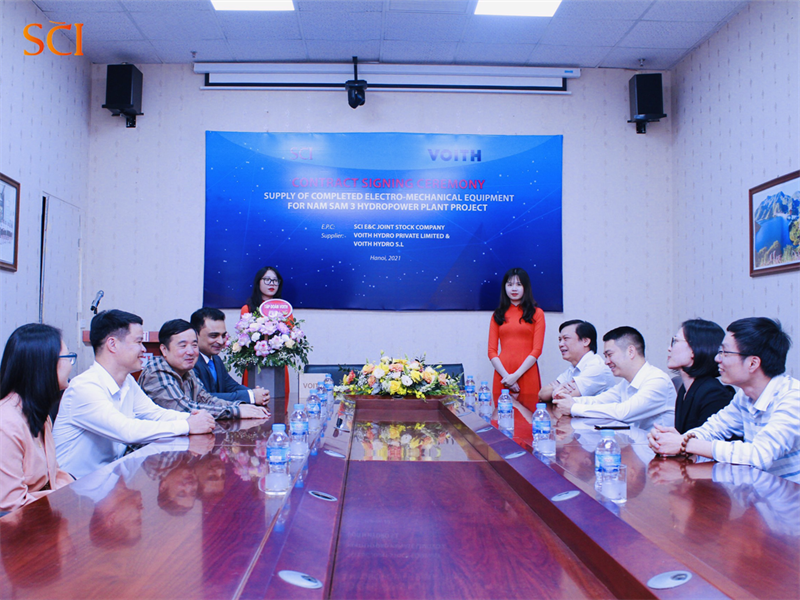 Speaking at the signing ceremony, Mr. Nguyen Van Phuc - General Director of SCI emphasized: "The signing of the contract shows SCI's determination and drastic actions in completing the Project on schedule, ensuring the energization effectiveness of Nam Sam 3 hydropower project, at the same time affirming SCI E&C's prestige in being the EPC General Contractor in the construction of leading renewable energy projects in Vietnam and the surrounding countries.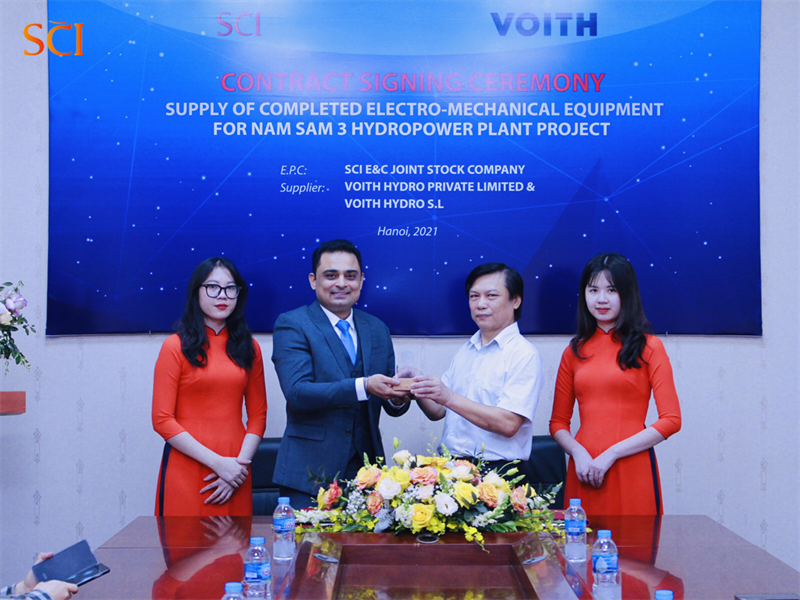 Representative of Voith contractor, Mr. Mohit Sharma - Director of Voith Hydro Private Limited, affirmed: "Such supply of E&M Equipment has continued to lay a solid foundation in the cooperation relationship between the two Companies. We feel very secure to work with such a professional partner like SCI Group and at the same time expressed our hope that the contract performance between the two parties will go smoothly and are committed for serious implementation of the terms and conditions signed in the contract."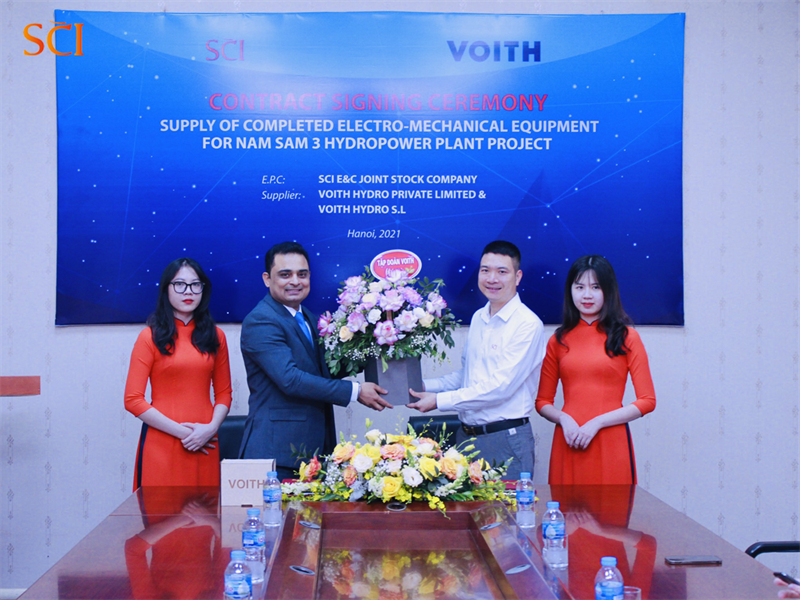 SCI is a company on the momentum of strong development in the clean energy in Vietnam. The fact that SCI's brave investment in the high-tech equipment not only shows the determination to implement the project properly and affirms SCI Group's potential finance but also demonstrates the Company's ambition for the current and future renewable energy projects.
Nam Sam 3 Hydropower Plant with a total capacity of 156MW is located in Xam Tai district, Houaphan province, Laos, invested by Nam Sam 3 Power Sole Limited Company - a member of Phongsubthavy Group with a total investment of over 300 million US dollars
The project was commenced in October 2019, expected to energize and connect to the grid in June 2023 and shall be connected to the Vietnamese power system at 220kV Nong Cong Station (Thanh Hoa) according to the plan approved by the Prime Minister of Vietnam. With the prestige of Voith Hydro Private Limited and the strong potential of SCI Group, it is certain that in the near future, the Nam Sam 3 hydroelectric power plant project will be completed as planned.