Entering the third year of operation following the holding - subsidiaries model, SCI JSC has been developing strongly and being trusted by many partners to cooperate in its main activities such as investment, consultancy or construction of hydropower, thermal power, solar power projects, and infrastructure.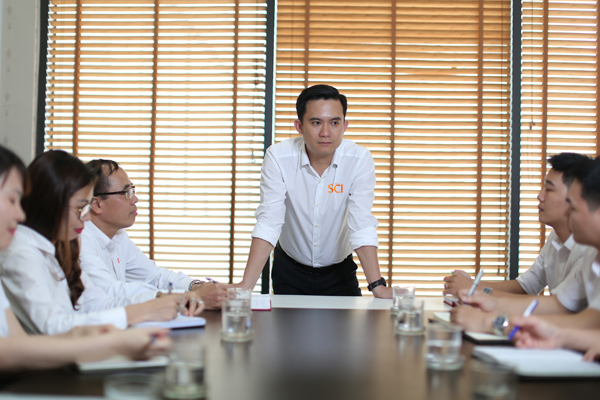 SCI is developing with many qualified staffs
In September 2015, SCI invested 51% of its capital into Song Da Construction and Investment Joint Stock Company No. 9 (referred to as 'SICCO' and latter known as SCI E&C Joint Stock Company). Previously, SICCO had participated in the construction for many big projects such as Son La Hydropower Plant, Nam Khanh Hydropower Plant, Nam Mu Hydropower Plant, Ha Long Cement Plant, Nam Ngan Hydropower Plant, Hua Na Hydropower Plant ... Since the time of immigration together with the establishment of many subsidiaries such as SCI Consulting JSC, SCI Nghe An Co., Ltd, SCI Lai Chau JSC which are operating under the holding - subsidiaries model - SCI brand has been widely launched and trusted by many big partners.
If 2016 is considered as the foundation year to build up team of staffs and facilities, 2017 is the first year that SCI recorded its outstanding growth in business activities that reached more than 1,000 billion VND. This is the efforts of the Board of Directors, staffs & workers of our company. Beside the taking advantage of the opportunities and objective conditions thanks to general context, the Company has also actively searched and extended its own strengths comparing to other companies in same industry to create impressive growth in business activities.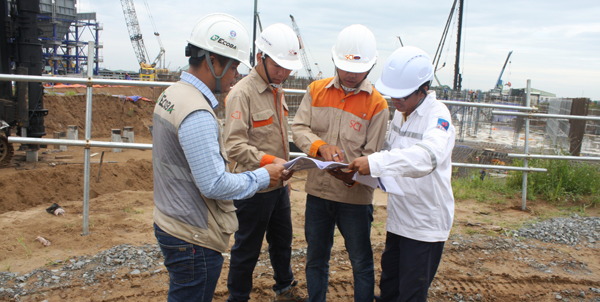 SCI participates in construction of big projects locally and in foreign countries
Currently, together with the investment to construction of Ca Nan 1, 2 Hydropower Project; Nam Lum Hydropower Project, we also participates in the construction of Nam Theun Hydropower Project 1 (Laos), Long Phu 1 Hydropower Plant Project (Soc Trang Province). Not only that, SCI is preparing with many big contractors to execute the hydropower, solar power projects in Southeast Asia. SCI believes that with a team of qualified staffs and modern machinery systems, we will firmly develop in 2018 - the third year of restructuring company's operations.